This is a page from the 2022 BC Local General Elections.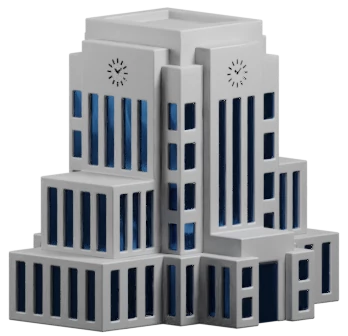 How to vote in the Vancouver election
How to vote in the Vancouver election
We'll walk you through things, step-by-step. Make sure to fill out everything you can!
Then, we'll draw up your full plan to vote. You can print it, save it as a PDF, or have us send you a reminder text!
Your notes and box-ticking stay on your device.
Change municipality?
Are you registered to vote?
If you're not registered, don't remember registering, or are registered at an old address, you can still register at the polls.
Mayor
The Mayor leads Council, and is the head of municipal government.
They direct municipal officers on behalf of Council, represent Council at ceremonies and in meetings with other organisations, and chair Council meetings as a voting member.
Council
City Council represents the short- and long-term interests of the community. Council votes on bylaws and resolutions on subjects such as:
Zoning and building permits (what can be built where)
Budgets (how the municipal government spends money it collects)
Regulatory matters
Municipal services, like the fire department or trash collection
Property taxes and other fees
You elect 10 councillors.
Parks Board
The Board of Parks and Recreation oversees Vancouver's public parks, beaches, and recreation facilities. You elect 7 parks commissioners.
School Board
The School Board makes decisions to do with schools, like where resources will be spent, creating new programmes, and school policies. You elect 9 school board trustees.
Who are you voting for?
We'll help you decide with 3 easy steps!
When and where will you vote?
Voting is over for this election.
Help spread a little democracy! Do one of the following:
Why we're asking you to spread the word
If we want to keep our democracy, we have to use it, even when what we're voting on is (seemingly) really small and local. Municipal elections have a pitifully low turnout... But you — and the people you know — can change that!
How
When
Where
What to bring
Your voter card.
Didn't get your voter card in the mail?You can still vote with ID.
and/or...
2 pieces of ID, proving who you are and where you live:
At least 1 piece should have your residential address
At least 1 piece should have your signature
If neither piece of ID has your address, you may make a solemn declaration instead.
Be on the safe side: Bring extra ID if you can.
Examples of acceptable ID
Band membership card or Certificate of Indian Status
BC CareCard
BC Driver's Licence
BC Identification Card (BCID)
BC Services Card
Canadian Citizenship Card
Canadian Passport
Debit or credit card
Government cheque or cheque stub
Old Age Security Identification Card
Prescription medication containers
Property tax assessment/notice
Social Insurance Number Card
Student card
Utility bill
Your pick for Vancouver Mayor
Golok Buday
#61
Francoise Raunet
#55
Ping Chan
#57
Mike Hansen
#59
Leona Brown
#54
Ryan Charmley
#60
Imtiaz Popat
#52
Satwant Shottha
#50
Dante Teti
#62
Lewis Villegas
#56
Ken Sim
ABC Vancouver
#63
Kennedy Stewart
Forward With Kennedy Stewart
#51
Mark Marissen
Progress Vancouver
#64
Fred Harding
Non-Partisan Association
#58
Colleen Hardwick
TEAM for a Livable Vancouver
#53
Your picks for Vancouver Council
Dominic Denofrio
#106
Jeremy MacKenzie
#153
Amie Peacock
#120
Kyra Philbert
#140
Lina Vargas
#110
K R Alm
#124
Mark Bowen
#133
Amy "Evil Genius" Fox
#115
Marlo Franson
#123
Tim Ly
#152
Rebecca Bligh
ABC Vancouver
#148
Lisa Dominato
ABC Vancouver
#131
Sarah Kirby-Yung
ABC Vancouver
#113
Mike Klassen
ABC Vancouver
#132
Peter Meiszner
ABC Vancouver
#126
Brian Montague
ABC Vancouver
#103
Lenny Zhou
ABC Vancouver
#119
Dulcy Anderson
Forward With Kennedy Stewart
#104
Hilary Brown
Forward With Kennedy Stewart
#149
Russil Wvong
Forward With Kennedy Stewart
#155
Alvin Singh
Forward With Kennedy Stewart
#111
Jeanette Ashe
Forward With Kennedy Stewart
#146
Tesicca Truong
Forward With Kennedy Stewart
#105
Mauro Francis
Progress Vancouver
#142
Morgane Oger
Progress Vancouver
#121
David Chin
Progress Vancouver
#156
Asha Hayer
Progress Vancouver
#102
May He
Progress Vancouver
#117
Marie Noelle Rosa
Progress Vancouver
#157
Elaine Allan
Non-Partisan Association
#145
Cinnamon Bhayani
Non-Partisan Association
#134
Ken Charko
Non-Partisan Association
#138
Melissa De Genova
Non-Partisan Association
#116
Arezo Zarrabian
Non-Partisan Association
#150
Morning Lee
Non-Partisan Association
#158
Cleta Brown
TEAM for a Livable Vancouver
#127
Sean Nardi
TEAM for a Livable Vancouver
#100
Param Nijjar
TEAM for a Livable Vancouver
#144
Stephen P Roberts
TEAM for a Livable Vancouver
#135
Bill Tieleman
TEAM for a Livable Vancouver
#147
Grace Quan
TEAM for a Livable Vancouver
#143
Breen Ouellette
Coalition of Progressive Electors
#101
Jean Swanson
Coalition of Progressive Electors
#136
Nancy Trigueros
Coalition of Progressive Electors
#107
Tanya Webking
Coalition of Progressive Electors
#118
Adriane Carr
Green Party
#122
Pete Fry
Green Party
#151
Devyani Singh
Green Party
#128
Stephanie Smith
Green Party
#141
Michael Wiebe
Green Party
#114
Iona Bonamis (陶思穎)
OneCity
#112
Christine Boyle
OneCity
#139
Ian Cromwell
OneCity
#137
Matthew Norris
OneCity
#125
Lesli Boldt
Vision Vancouver
#129
Honieh Barzegari
Vision Vancouver
#154
Stuart Mackinnon
Vision Vancouver
#109
Sean Orr
VOTE Socialist
#108
Eric Redmond
Affordable Housing Coalition
#130
Your picks for Vancouver Parks Board
Liam Murphy Menard
#218
Tracy D Smith
#230
Nick Charrette
#202
Steven Craig
#231
RollerGirl
#211
Brennan Bastyovanszky
ABC Vancouver
#228
Laura Christensen
ABC Vancouver
#214
Angela Kate Haer
ABC Vancouver
#229
Marie-Claire Howard
ABC Vancouver
#210
Scott Jensen
ABC Vancouver
#200
Jas Virdi
ABC Vancouver
#216
Dave Pasin
Non-Partisan Association
#224
Dehara September
Non-Partisan Association
#219
Jason Upton
Non-Partisan Association
#205
Olga Zarudina
Non-Partisan Association
#220
Tricia Barker
TEAM for a Livable Vancouver
#208
Patrick Audley
TEAM for a Livable Vancouver
#227
James Buckshon
TEAM for a Livable Vancouver
#225
Kathleen Larsen
TEAM for a Livable Vancouver
#222
Michelle Mollineaux
TEAM for a Livable Vancouver
#223
Kumi Kimura
TEAM for a Livable Vancouver
#221
Gwen Giesbrecht
Coalition of Progressive Electors
#201
Maira Hassan
Coalition of Progressive Electors
#217
Chris Livingstone
Coalition of Progressive Electors
#207
Tom Digby
Green Party
#203
Tricia Riley
Green Party
#215
Tiyaltelut Kristen Rivers
OneCity
#226
Serena Jackson
OneCity
#213
Caitlin Stockwell
OneCity
#209
Carla Frenkel
Vision Vancouver
#204
John Irwin
Vision Vancouver
#212
Andrea Pinochet-Escudero
VOTE Socialist
#206
Your picks for Vancouver School Board
Karin Litzcke
#309
Zelda Levine
#324
Amanda Tengco
#305
Alfred Chien
ABC Vancouver
#313
Preeti Faridkot
ABC Vancouver
#314
Victoria Jung
ABC Vancouver
#316
Christopher JK Richardson
ABC Vancouver
#300
Josh Zhang
ABC Vancouver
#328
Milan Kljajic 夏•米男
Non-Partisan Association
#325
Rahul Aggarwal
Non-Partisan Association
#311
Aaron Fedora
Non-Partisan Association
#301
Nadine C Goodine
Non-Partisan Association
#321
Heming Hopkins
Non-Partisan Association
#308
Ashley Vaughan
Non-Partisan Association
#319
Matiul Alam
TEAM for a Livable Vancouver
#330
Suzie Mah
Coalition of Progressive Electors
#304
Rocco Trigueros
Coalition of Progressive Electors
#310
Lois Chan-Pedley
Green Party
#302
Janet Fraser
Green Party
#315
Nick Poppell
Green Party
#327
Rory Brown
OneCity
#323
Kyla Epstein
OneCity
#318
Jennifer Reddy
OneCity
#320
Krista Sigurdson
OneCity
#317
Gavin Somers
OneCity
#322
Steve Cardwell
Vision Vancouver
#326
Aaron Leung
Vision Vancouver
#306
Kera McArthur
Vision Vancouver
#312
Hilary Thomson
Vision Vancouver
#303
Allan Wong
Vision Vancouver
#329
Karina Zeidler
VOTE Socialist
#307
Keep a copy of your plan
Print your plan
Get a reminder text
Update your reminder text
Your reminder text is scheduled. Would you like to update it?

Your reminder is all set up!
VoteMate is made by one person
My name's Laef Kucheran! I'm a 22-year-old web developer from Vancouver.
I worked over 700 hours running VoteMate for this election. I volunteer all that time and pay for the site's expenses out of my own pocket because I believe it can help people vote. That matters to me.
Did VoteMate help you? Perhaps you can help me!